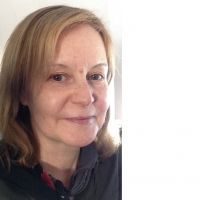 Teacher: Yulia Makarova (Namur)
(Teacher originally from Bruxelles)
Le cours général comprend la communication orale, le travail de prononciation, ainsi que l'apprentissage des bases de grammaire, de lexique et de système phonétique. L'accent se fait sur la communication dans des situations quotidiennes.
The general course includes oral communication, pronunciation work, as well as learning the basics of grammar, vocabulary and phonetic system. The emphasis is made on communication in everyday situations.
Общий курс включает в себя устное общение, работая в произношении, а также основы обучения грамматики, лексики и фонетической системы. Основной упор делается на общение в повседневных ситуациях.
+ More
A goal-oriented approach.
Each lesson is dedicated to a certain communicative situation. The theory serves as a tool for the development of certain speech skills.
For beginners I try from the first lesson to give the basics of phonetics. Then we periodically return to phonetics.
Using the best techniques acquired in Russia, the best of Internet resources.
An individual approach.

Trial Class 25% Off!