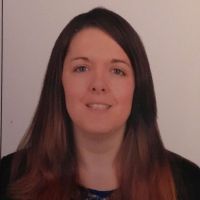 Teacher: Amanda Patterson (Berlin)
(Teacher originally from Massachusetts, USA)
İş için bir dil daha mı lazım? Seyahat etmek mı planlıyorsunuz? Yurt dışında Universite okumak istiyor musunuz? İngilizce oğrenin! Bu kurs çocuklara da açık.
Do you need another language for work? Do you plan on traveling? DO you want to study at a university abroad? Learn English! Also available for children.
+ More
Due to the large number of Turkish people in Berlin, I believe it is important to offer a specialised course for Turks, by a native English speaker who also understands the specific challenges that Turkish Speakers face when learning English. Having lived three years in Istanbul, I can explain both cultural and linguistic comparisons that can be of specific assistance to Turks learning English.

Trial Class 25% Off!