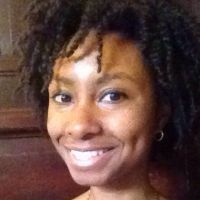 Teacher: Ayanna ANTHONY (Paris)
(Teacher originally from United States of America)
About the classes: Je comprends que l'expression orale est parfois l'aspect le plus difficile de l'apprentissage d'une langue. Je vous proposerai des cours qui vous aiderez améliorer votre expression orale et vous apprendrez aussi la grammaire.
I understand that speaking is sometimes the most difficult aspect of learning a language. I am offering courses that will help you improve you oral expression and you will also learn grammar.

Trial Class 25% Off!