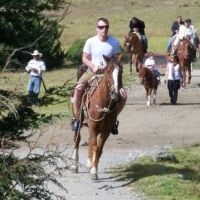 Disponible para estudiantes de todos los niveles. El curso está diseñado para ejecutivos de negocios que necesitan comunicarse eficazmente en el trabajo en inglés. El curso abarca una variedad de temas tales como hablar por teléfono, asistir a reuniones, hacer presentaciones, negociar y socializar.
Available to students off all levels. The course is designed for Business Executives that need to communicate effectively at work in English. The course covers a variety of topics such as speaking on the telephone effectively, attending meetings, making presentations, negotiating and socializing.

Trial Class 75% Off!